Chase XC
How to choose correct Chase XC model? Learn here or write us to info@skybean.eu
- Large tail has higher drag, it is better for slower wings.
- For GoPro 9-12 and Max take large tail, standard one only for fast PPG or speed wings.
- Universal GoPro model has integrated GoPro mount.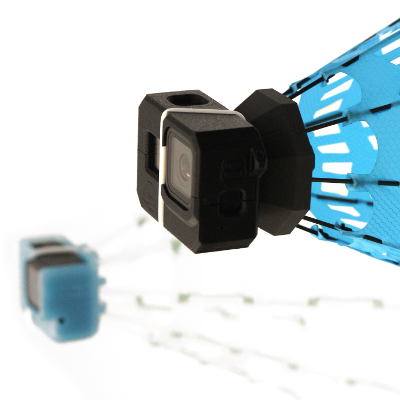 Evolution
Our ChaseCam has grown into the next stage - Chase XC, the first truly foldable chasecam! Pros of our original product stay and cons are gone. There are no compromises anymore. Smart folding mechanism hidden inside full carbon body ensures enough drag during flight and compact size during transport.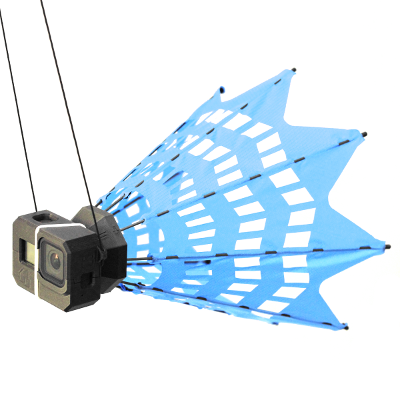 Ready to Fly
It is always prepared to fly, just rotate the tail to unfold the wings. There is no assembly or balancing required, Chase XC comes ready to fly out of box.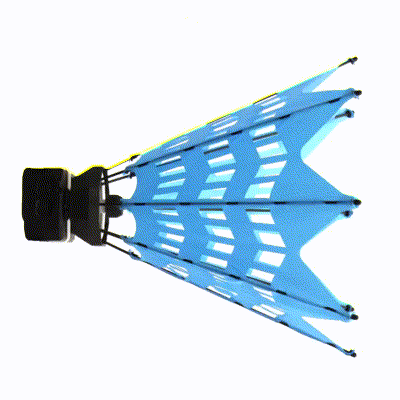 Foldable
An umbrella style folding system makes Chase XC very practical and easy to carry around. No more hassle or damage during transport.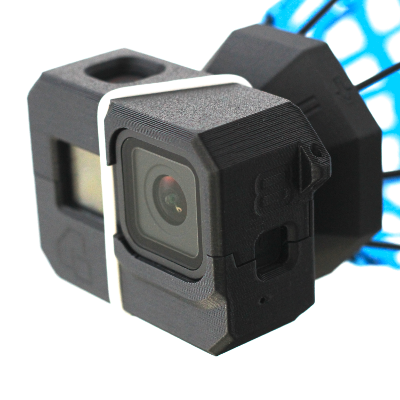 Camera Protection
Unlike other products on the market, our Chase XC gives you full protection for your beloved camera. Ready for harsh landings and impacts, shelters your camera from damage.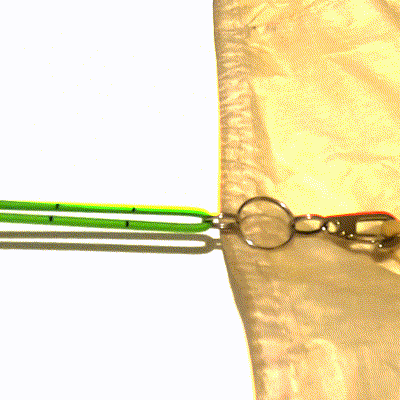 Safety
Flexible rope not only creates smoother footage, but also work as a security element in case when the Chase XC accidentally tangles into lines after massive collapse or during rough exit from the acrobatic figure. Bungee rope won't affect glider's geometry thanks to its flexibility. Tension fuse will break in case of getting stuck during proximity flying, but safely holds Chase XC in any possible speed (tested up to 200 kph).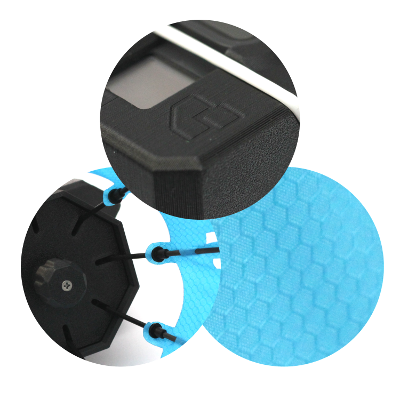 Premium Material
Every part is made with extreme attention to detail. From the full carbon fiber reinforced camera body and folding mechanism driven by industrial grade nylon screw, up to wings made of ripstop honeycomb fabric, light as a feather, fitted on ultra light and durable carbon rods.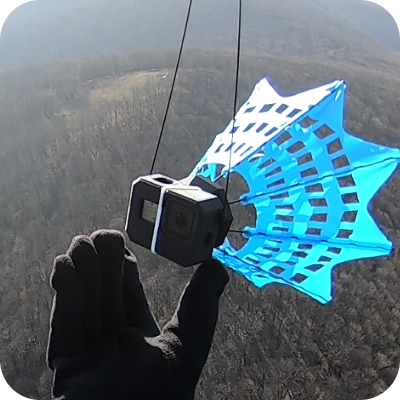 For Every Pilot
Versatile for any needs, from low flying PPG pilots, smooth recreational flyers, adrenaline-seeking content creators, up to Hike&Fly enthusiasts. Designed for pilots by pilots.
Physical parameters:
weight 150 g (without camera)
dimensions 30x24x24 cm unfolded
bungee rope length 6m
Package contains:
Chase XC with bungee rope
2 tension fuse rings
transport pocket
sticker
NOTES:
- Universal flat platform version - Adhesive camera mount for UNI version is IS included
- Universal GoPro model has integrated GoPro mount 
How to choose correct Chase XC model? Learn here
Despite, Chase XC is ready to fly right out of package, there are several points to note for the best possible performance:
Set the correct bungee rope length for your glider.
Set super view angle on your camera, 1080p or 4k @ 50 FPS for recording.
Attach Chase XC to brake line loop in the middle of canopy.
Higher speed = more from glider in scene
Guide for changing the head.
Please read user manual or contact us for more details.
FAQ:
Q1 - Lost rubber end cap for 2.5mm thick (1€ coin) carbon rod?
A1 - Get spare PT-4.35-1 rubber end T-shaped caps for 2.5mm thick carbon rods here - PT-4.35-1
Q2 - Lost rubber end cap for 2.0mm thick (10¢ coin) carbon rod?
A2 - Get spare PT-3.7-1 rubber end T-shaped caps for 2.0mm thick carbon rods here -  PT-3.7-1
Q3 - And the magnetic fuse ? is it safe to use it or will the camera fall from it?
A3 - Magnet opens at ~2.5kg force. Chase XC produces drag ~0.2kg @ 40kph and 2kg @ 200kph speed. So it won't open if chasecam flies freely. If it stuck, magnet will open, as it is always better to loose camera than your life :)
Aljaz Salkic - WE WON GoPro 9 MILLION DOLLAR CHALLENGE 2020
Aljaz Salkic - NEW Paragliding Foldable Chasecam Skybean Review & Test Flight
Ole Dalen - Testing the Skybean XC chasecam with GoPro 9 and Max lens mod
Aljaz Salkic - CINEMATIC GoPro 9 PARAGLIDING Reel 4K
SkyBean - PPG water foot drag
Ole Dalen - Paragliding Norway, Kjerringøy with Skybean Chasecam
Aljaz Salkic - TOUCHING CLOUDS - Epic XC Paragliding To The CLOUDBASE
SkyBean - Early spring flying in Swiss alps
How to use Chase XC
This video shows couple tip and hints how to use Chase XC follow cam.
Rated
4.91
on the scale
1
-
5
based on
23
customer reviews